Empower
teams with AI
Achieve your online education goals with Automation Academy.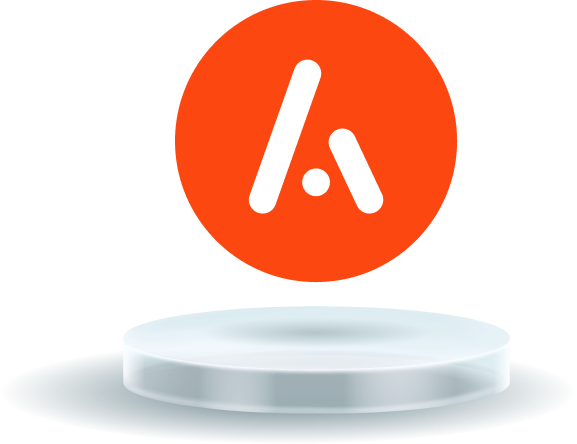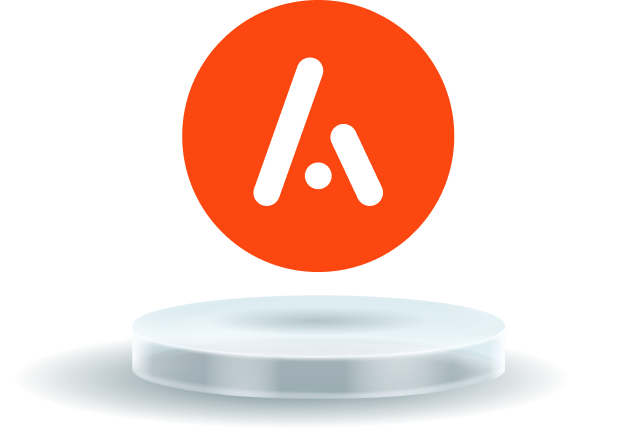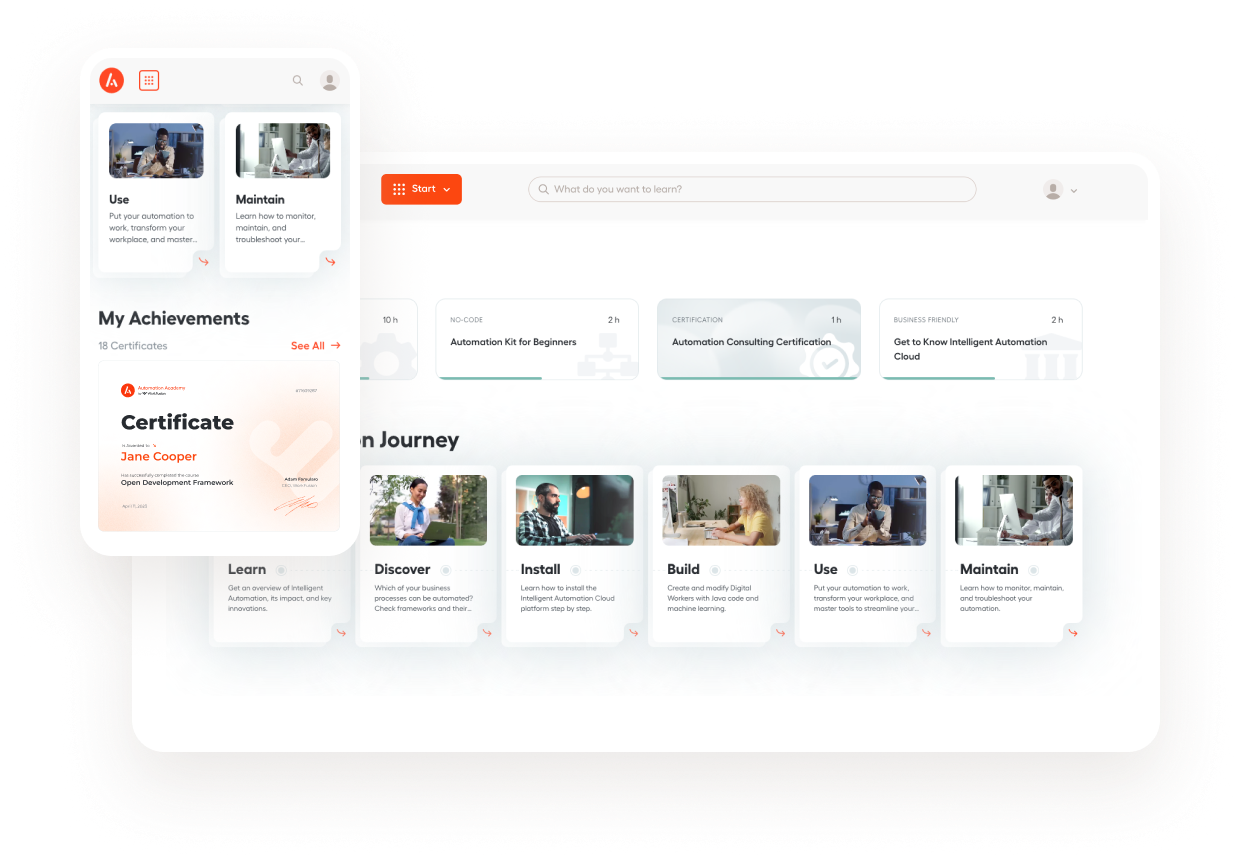 All-in-one platform
Learn, practice, and test your new automation skills.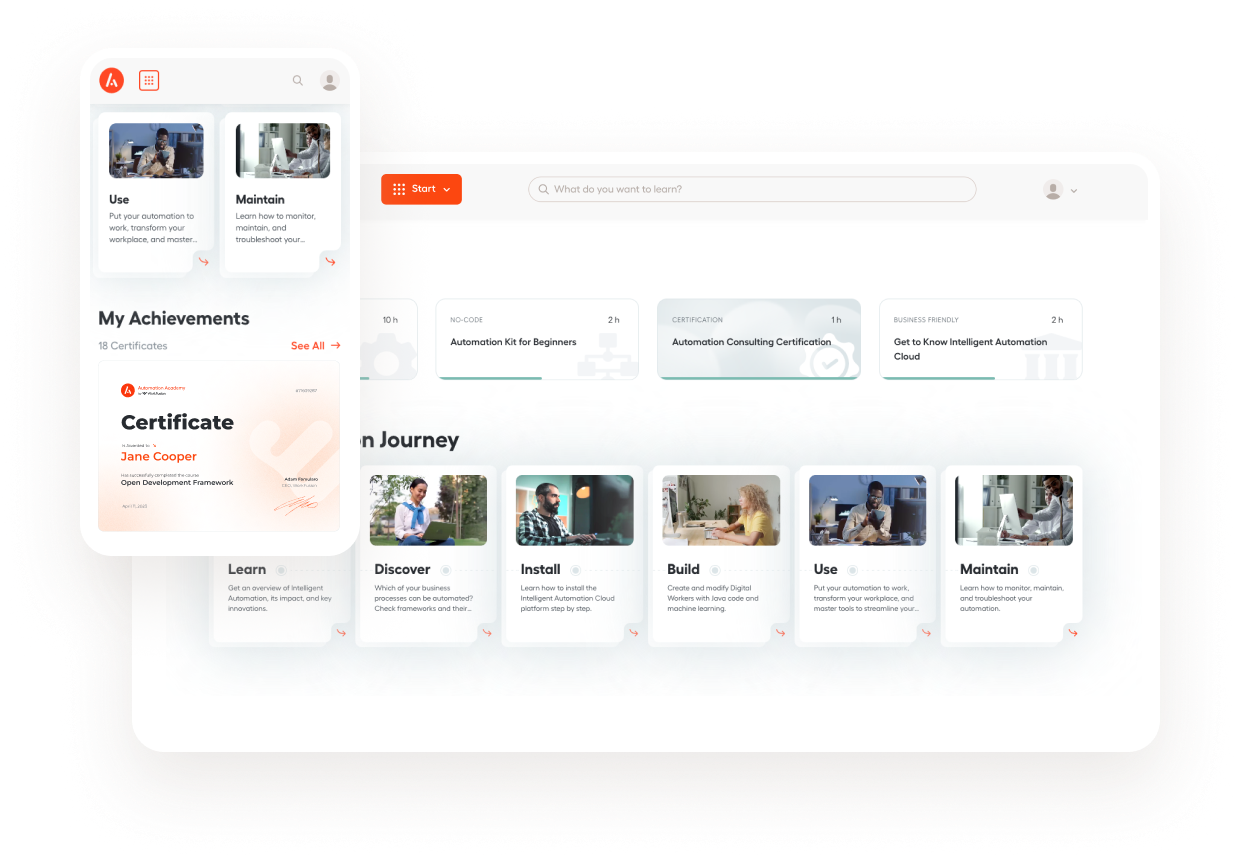 Courses tailored to each role
Hands-on training with our automation platform
Step-by-step video tutorials
Shareable digital certificates
Assignments that replicate typical automation scenarios
24/7 support
Upskill the entire team
Whether you're a business user or developer, gain advanced automation skills.
Developers
Role-based training for all members of an automation team — from RPA Developers to Machine Learning Engineers and Data Analysts.
Operations
Automation training for operations specialists on how to identify strong automation use cases and turn business requirements into automated workflows.
Analysts
On-demand courses discuss automation approaches, best practices, and business benefits. Designed for forward-thinking leaders in banking, insurance and other industries.
IT
Designed for Platform Management and Support teams to learn how to set up, configure, monitor, manage and troubleshoot the platform.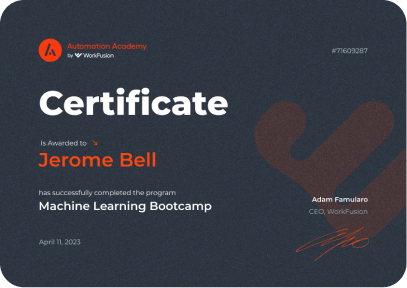 for Programs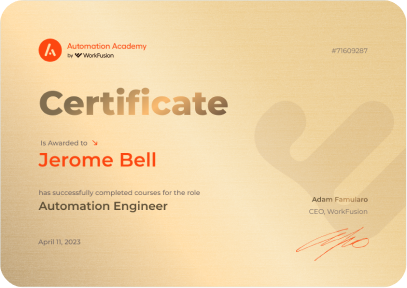 for Roles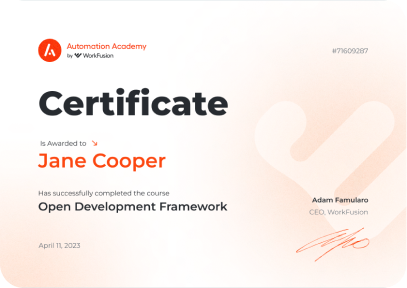 for Courses
Welcome to class: In-person automation training
Customized and advanced automation training to level up your Center of Excellence.
Get started with out-of-the-box Digital Workers
After selecting Digital Worker(s) to join your team, learn how to work with your new colleague(s) and master platform capabilities.
Learn more
Build your automation Center of Excellence
Build delivery, platform, and consulting teams that form your Automation CoE, which creates, modifies, and maintains Digital Workers.
Learn more
Your partner in digital transformation
Enterprise customers train with us and achieve automation success.
We are already using robots in the insurance business. Thanks to the combination of Robotic Process Automation (RPA) and Artificial Intelligence, we are now able to intelligently automate the entire process end-to-end.
HDI Versicherung